Meet Our Pros
---
Improve your golf game with the help of our golf teaching professionals at Mallard Creek
Trummie Hudson – USGTF


thgolf@sbcglobal.net
(440) 503-8438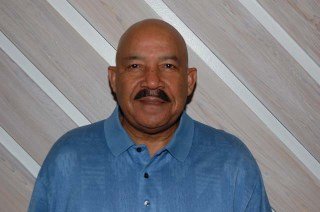 Meet Trummie Hudson, our resident pro since joining the staff at Mallard Creek in 2009. He earned his Professional Teaching Certificiate at the United States Golf Teachers Federation. Trummie has been teaching golf since 1991.
Trummie began playing golf at the prompting of his colleagues asking him to join the company golf league. He joined the league and quickly became a very good player and was hooked. His game continued to grow and before he knew it, he was playing competitively in many local tournaments.
As his game grew, so did his love for helping others with their game. He began teaching friends and managed to establish quite a following. Since he enjoyed helping people learn how to golf, he decided to become a Teaching Professional. After teaching 23 years, Trummie's philosophy is keeping golf simple and enjoyable for each individual with solid and sound fundamentals.
Trummie enjoys private and group lessons. He also enjoys lessons with both new and experienced golfers. no matter what age. Today, Trummie uses video to help capture the swing, provide feedback to golfers and allow them to learn even better. He has been the lead instructor of the Junior Duck Camp at Mallard since 2010.